VIP Swinger Ads

Joanne Guess bijoannesa@yahoo.com

Name is bijoannesa


Personal Ad is

Hi

We are a UK married couple F37/M38. I am Bi, Male is Str8.

We seek a couple, bi fem or les for fun and friendship. F/F fun a must everything else possible with mutual consent.

Sorry no single guy's.

Look forward to hearing from you.

Love Joanne & Gary xxxxxxx


Experience_level is tried_it_before


request is Im Ready! - Sexy Couple -



Your Rose

Location is USA Kingman, In

I'm new to this so I need a sexual instructor. Is there
any man willing to sign up for the job? Will try most anything, I'm not
into pain but I do want deep loving if you know what I mean. Come play
in my Rose garden.

Single Men is ON

Experience Level is Never Done It - Eager to Try!

I'm Ready! - Swinging Single -

Eddy

Phoenix

Wife want to meet men and fuck in front of me in Arizona


Single Men is ON

groups is selected


Name is Kylie

San Francisco

I'm really just curious right now and want to check
things out. I've been in a long-term relationship for as long as I can
remember and would like to experience some casual fun.

Single Men is ON

discreet is selected

Experience Level is Never Done It - Eager to Try!




Carmen


We are a couple looking to broaden our experience and
need the help of a well endowed man to gently fulfill my beautiful
lady's fantasy

Single Men is ON

discreet is selected

Experience Level is Never Done It - Eager to Try!

I'm Ready! - Sexy Couple -



Angelina
sweetiepie@goodloving.com
Illionis

I am a 21 year old bi-curious female who is very interested in this lifestyle, just need a few people to teach me.



vip63
mskokokisses@webtv.net

Houston,TX

My husband and I have never experienced the swingers seen. We are both 33 years of age and want to experience this together. We are in search of a single female swinger race unimportant, to share in our sexual pleasures. We are both very attractive, physically fit and love having fun and meeting people. If you can teach us something new in the bedroom (threesome) please contact us soon please no one over 45 years of age. D&D FREE A MUST!!



kitten
kittymccague30@aol.com

orion mi

My long time boyfriend and I are looking for hot sex with other couples. We are well respected and DD free. We are a sexy fun couple who aim to please.

Im Ready! - Sexy Couple -


Kylie
kylie@hotmail.com

San Francisco

I'm really just curious right now and want to check things out. I've been in a long-term relationship for as long as I can remember and would like to experience some casual fun.


single_men is ON



shanna
emsgirl25@hotmail.com


Tennessee,USA

curious about threesome with another female & my fiance.



jenwantagirl

jenwantsitwithu@hotmail.com


Kirkland, WA, USA

I am looking for a woman who would like to join me for some nice hot three way sex with my husband. I am finally ready to fulfill my fantasy of having a woman join us. If you are interested send me an email with a picture and we'll see what we can work out. I will send you a picture and a reply in return.



JACK&CAROL
JACKCAROLSTEWART@AOL.COM


INDIANA USA

WE ARE IN LIFESTYE 10 PLUS YRS. MARRIED 15, SHE IS 5'7" BR/BR FIT & ATTR & BI. HE IS 5'10" BLO/BL FIT, ATTR.& HUNG. EASY GOING&LAID BACK, INTO BOATING, CYCLES, NASCAR AND FULL SWAP.

couples is selected

single_women is selected

single_men is ON

groups is selected

discreet is selected

public is selected

contacts is selected

Experience_level is long_time_swinger

request is Im Ready! - Sexy Couple -


luvin everyminitofit

san jose, ca USA

We are an attractive, healthy and adventurous couple who want to share the pleasures of the body with other like minded couples/singles. She is 37, 5'10" brunnette w/ green eyes, him 40 5'9" brown hair w/ blue eyes.





brent

austin texas usa

I would like to be a third with a mature 50 plus white couple in austin area.Straight sex only. If you like to watch your wife with another man e-mail me.

Also seeking 50 plus female to partner with me to swing with other couples.



steven mendoza CRISTA MENDOZA

brentwood long island new york city

well we are a yng cple looking to try this we are very serious about this and hope u r 2 he is 5'8 205 us marine blue eyes brwn hair well endowed at the min 8 1/2 very oral and erotic she 5'4 190 40d very oral and very wet all the time we are to hot for eachother and need to steam up other cples we are willing to try everything but pain no pain if inter email us at mendozas49@aol.com serious replys only no games d/d free a must


Paul
paulito@masmacho.com
New York City, USA

My girlfriend, 30 yr old ASian BBW, and I, 30 yr old meditteranean, are looking for a bi-submissive female for some erotic play. If you might be intersted let me know. Thanks.




Jeff

New York, NY

enjoy_life@usa.net

I'm a 45 year old man who has never tried this, but would really like to! Are you willing to teach me? I'm straight, but wouldn't mind being one of several men. I'm open to trying just about anything once!




easy_shortname

easy_shortname@yahoo.ca

Canada

I'm , a straight male looking for some thing a little different- if you want me to satisfy your wife, GAF or join your group I would be happy to please!!

My visit to Hedo in Jamaica was the start of something great!! I hope.... I'm 5'8, in good shape and well we can get into all that good stuff later.... looking forward to joining the party- oh ya single ladies are welcome to contact me as well.



Delaney Daniels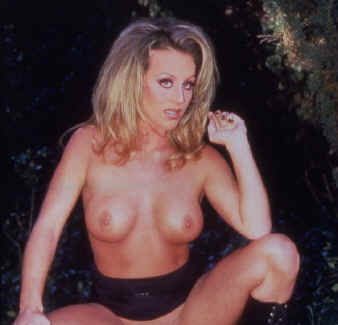 delaneydaniels@hotmail.com
Honolulu, Hawaii,USA

Beautiful, experienced, younger couple interested in meeting others of like mind. I am 26, tall and very shapely, slender and a retired adult film performer and magazine model (honestly). He is also tall, well built and very handsome..retired performer as well. We miss the lifestyle and are looking to make new friends on the island. I am bi, he is straight, both love full swing, and groups.



Paul McAuley
paulmcauleybri@yahoo.com
Tempe, Phoenix, Arizona,USA

My names Paul and I'm from Wales in the United Kingdon. Just moved to the USA and I'm looking for some fun.

32yrs old, 5'7", fair hair + blue eyes.

Call me on Cell 602-721 **** Phone Number in Our Members Section

See ya,

Paul




ThrobbinRuss
docd99@hotmail.com
Frederick, Maryland, USA

Well built good looking nympho loves to eat pussy to completion. Loves to go all night long and experiment, loves anal as well as pussy let me fulfill all your fantasies...

I gaurantee you wont be dissapointed..
E-mail me at docd99@hotmail.com with your pic, and lets have some
hot hard funn....




thickman
zayus_99@yahoo.com

I can satisfy in many ways, my tounge is long, my cock is fat, and i love so lick pussy, asshole, and titties. I can fuck for hours on end.



melba
r_melba@hotmail.com
iowa

My partner and i want to try meeting with a bi-couple. I want to have oral with another female and watch my partner do the same on a man and then swap.





al1923
allisterfraser@auracom.com
canada

retired single gent interested in swing clubs.




mstrskt
mstrskt@hotmail.com
greeley,colorado

we are looking for another young, goodlooking couple to enjoy the woderfull world of bi-sex with. if interested contact us at mstrskt@hotmail.com
couples = selected




Ben Dorfman
taton06@uktrasw.com
Tucson Arizona U.S.A

27 Year old hispanic looking for some wild times and willing to try just about anything





los dos
join_us@xmail.com
CA,USA or Colombia South America

We are a very attractive hot young couple looking to enjoy a threesome with some beautiful girl who is like us in her 20s..
If you are interested please send any type of picture to join_us@xmail.com and will get back to you immediately.




Dave
ba-ba-baloo@lycos.com
McAlester, OK

We are a happily married couple looking for some new experiences. I am 41, 5'9", brn hair, blu eyes, 190 lbs. Cindy is 35, 5'7", auburn hair, 170 lbs. We are not greek gods or goddesses, but have been told we are both attractive.

We are d/d free and are looking for couple the same. We are both straight, but who knows where things will go. Look forward to hearing from you.




nycswm
sfanyc@hotmail.com
new york , ny

ny swm 27 looking for encounters with only women. i am attractive and intelligent, please be the same.




Dave&Cindy
ba-ba-baloo@mailcity.com
McAlester, OK

We are new to swinging...(Have never done it). We are happily
married but want to try something new together. He is 41,5'9", brn hair, blue
eyes, 190 lbs. She is 35, 5'7", auburn hair, hazel eyes, 170 lbs but weight
proportionate. We have both been told we are attractive. We want to experience
new things and want to make new friends. We both have college educations (Dave
has his Masters, Cindy has 2 years in).




Joe -n- Renee
hott4hardone@hotmail.com
Dallas TX, USA

Texas D/FW Couple, limited 3some/couple encounters,
Desire to experence more fantasy encounters in near by Dallas, Ft Wort. We're open to full swap, but limited to same room sharing... Our only requirment for responce/consideration is a picture of you, Expect our picture with our reply...she's 36 bi, 5'8" 135lbs Brown hair/eyes, glows with natural beauty!! He's just hit 40yrs. acts/interacts younger. 6'1", 190lbs, Red hair/brown eyes.




Thomas E. King
king6238@aol.com
Atlanta, Georgia

SWM SEEKS SWINGING WIFE AGE 38 TO 50 YRS OLD. SKILLED
EXHIBITIONIST AND INTO THEESOMES, MARRIAGE MINDED ONLY.
PICTURE SWAP AFTER EMAIL CORRESPONDENCE. I AM 50 YR WITH
BROWN HAIR, BLUE EYES AND STABLE WORK AND HOME LIFE. I SEEK
A VERY HONEST AND AFFECTIONATE WOMAN. I AM A VERY CARING AND
LOVING PERSON SEEKING THE SAME. I LOVE TRAVEL AND QUITE TIMES
TOGETHER AS WELL AS SEXUAL FUN.





REGINALD DENNIS ROGERS OR REGGIE
reggie@pacifier.com
USA ROCKAWAY OREGON TILLAMOOK

Iam 52 year old man looking for a swinger single lady to teach me the art of love make for a weekend and more. Iam 5 8 tall 188 pound brown eye blonde hair tan from head to toe.




Nectar2001
nectar2001@hotmail.com
Canada

Hello I am A Hot Verile 23 Year Old Male Who Looks Good And Knows How To Please. I Would Like An Older Wild Woman To Take Me And Use Me To Pleasure Her.






twoshaved
twoshaved77351@yahoo.com
texas

ready to explore............sexy mixed couple




gentltouch
sbgdiamond@aol.com
Southwestern US

Tall, dark, and handsome (it's a curse) interested in meeting straight, sane, single women age 29-44 for erotic massage, oral and straight sex, and fun otherwise ... not looking for a "strings attached" relationship but also not interested in a series of one night stands. Ideally looking to meet an intelligent, fun-loving, and attractive woman for the ocassional fun get togethers and mutual pleasure ... couples, doms, subs, etc. don't waste your time.




pondo
gjhall6@yahoo.com
ohio

looking for good time anything goes




broke
rayagt@netscapeonline
england

would like to have wild sexy fun,very open minded




Legboy
pw73@hotmail.com
Albany NY

w/m, str8, ultra discrete, generous seeks ONE tall slender leggy dance couple or Fs where she has legs to die for dressed in hose, pump heels, sexy dancy "little black dress", all dolled up. I would like to sit at her feet while she slow dances with her mate. No nude, sexual contact, pain or weird. No under-age, fats, bikers, drugs, drunks. Am GENEROUS to right party. Write with photo of legs if interested. Hosting in Albany NY area. For real. Write for more details.




shibu
mathewviju@hotmail.com
Arkansas - USA

I am married male looking for some one interested in swinging. I can give all sexual pleasure to femaile partners. Oral sex is my special interest.

pls respond, I am new in this.

Regards,

Shibu




flaxxguy
ebm1234@aol.com
ftlauderdale

looking for fun and NO games




roper12
warrenjgore@yahoo.com
dallas,texas,usa

looking for a woman who will try anything..




matt warren
matt1@citcom.net
brevard,nc usa

a new swinger i am a 37 yr old professional white male iso of a fun lovin gal 18 40 age range who comes from a wide personality range, I have thinning reddish blonde hair with hazel gray eyes, considered to be attractive if i am of interest to you please contact me,




garyj
gjhrenko@hotmail
Columbus-OH-USA

6'/180lbs.---sexy, sensous male iso/discreet fun times w/couple or female in the central OH area. Ages 30 to 55.




BikerHd
BIKERHD@AOL.COM
ALABAMA

MARRIED IN ALABAMA,LOOKING FOR DISCREET FEMALE PARTNERS FOR FUN




dalamar
dalamar069@yahoo.com
Detroit Mi

Lets share sensual pleasures I'm 36 year old swedish male with long blonde hair blue eyes 6'3 235 athletic very passionate lover like to pleasure woman to compleation can be wild and fun . Ive worked at topless bars as a bouncer and play sports being a sagittarius I enjoy meeting new people for fun times




toot0310@qwest.net
des moines iowa usa

looking for another female for 3 some



eros
eros_ny@yahoo.com
Long Island NY

New At this looking for some lovely women or couples who need an extra long hand. NY Area




mmikie
mmhitter2@prodigy.net
USA New York

Couple want to try for first time




Thomas
cummings_power@hotmail.com
Tallahassee, Florida USA

Lets have all the fun possible. Morning, day, and night-time sex wanted. I married, but wife dosn't swing. I'm a strait 26 yrs old, 190 lbs, dark hair and eyes, Muscular build. I have done construction and am working on a degree in building construction so I know how to work you hard. I'm into pleasure, but no pain or taboo. Lots of fun, sex and more sex. E-mail with or without pictures and then we can swap phone #'s. We can get together if your in the Tallahassee, Fl area.


Angelina
sweetiepie@goodloving.com
Illionis

I am a 21 year old bi-curious female who is very interested in this lifestyle, just need a few people to teach me.



The VIP Swinger Experience
Live Your Fantasy
Last Update: Thursday, April 26, 2001