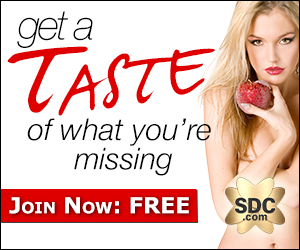 >
sdc.com
Swinger sex parties, orgies, fetish & BDSM clubs, party naked with sexy cheating wives.
My Friends Place--Mission Statement To bring together those in the lifestyle in Montana and Wyoming to be able to meet others with the same interests for fun and friendship. This club was established to be able to provide a place for people in the lifestyle in Montana and Wyoming to be able to make new friends and playmates in the lifestyle, although we do welcome members from other areas who will be in the area and looking for friends they can associate with while they are here. We will be holding gatherings in both Montana and Wyoming. These gatherings will be held discretely in public venues to start with and then by Fall 2010 I hope we have enough people involved to be able to start do private events.
Swinger Clubs - USA off premises lifestyle/swinger social club
Cody,Wyoming
lifestyle, swingers, clubs, friends, parties, montana, wyoming
www.myfriendsplace-mt.com
---
Record(s) 1- 1 of 1
Wyoming Swinger Parties by City
Swinging, sometimes referred to as the swinging lifestyle, is "non-monogamous sexual activity, treated much like any other social activity, that can be experienced as a couple."[1] The phenomenon of swinging (or at least its wider discussion and practice) may be seen as part of the sexual revolution of recent decades, which occurred after the upsurge in sexual activity made possible by the prevalence of safer sex practices during the same period. Swinging has been called wife swapping in the past, but this term has been criticized as androcentric (taking a male-oriented point of view) and inaccurately describing the full range of sexual activities in which swingers may take part.
Wyoming Swinger Parties by City
---