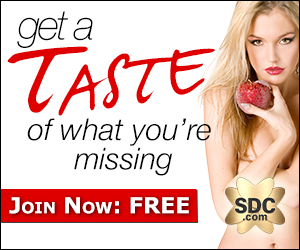 >
sdc.com
Swinger sex parties, orgies, fetish & BDSM clubs, party naked with sexy cheating wives.
[Spokane] Couples only dance and social club. Site offers calendar of events. 21+ years, membership required.
Swinger Clubs - USA club
Spokane,Washington

www.hugsclub.com
---
[Tacoma] Off-premise dance and social club for couples and special-circumstance singles. 21 years, membership required.
Swinger Clubs - USA club
Tacoma,Washington

www.kissclub1.com
---
[Seattle] Offers dances, campouts, and parties. No alcohol. Membership required.
Swinger Clubs - USA club
Seattle,Washington

www.original-circles.com
---
[Lynnwood] Resort and social club for couples just north of Seattle. Site includes calendar and members' personal ads. We have a fully stocked bar, and people who bring their own are welcome to have it served throughout the night by the bartender, as long as they have the receipt for the bottle. Beer, wine, and liquor available at the complementary bar (yes, complementary, the price for the party fee includes drinks all night long). 18+
Swinger Clubs - USA club
Lynnwood,Washington

www.horizonsclub.com
---
Redmond Ranch is an adult on-premise lifestyle swing club where open-minded couples can come and play.
Swinger Clubs - USA on premises swingers club
Redmond,Washington

redmond-ranch.com
---
"The fun of a dance with the intimacy of a house party." NWX is a 'Couples' social club in the Seattle metro area, located not far from the airport. NWX is a positive place where committed couples are able to explore their sexuality together in an emotionally monogamous way. Dance, mingle, fantasize, and connect. Comfortable cocktail boutique style party atmosphere. Private club, clean, decorated, festive, w/comfortable couches and large dance floor. Smoke free; BYOB; On premise Play space; Snack Buffet & Free Soda; Powder Room; Shower; Massage table; Subdued lighting; JBL Professional sound system; Continuous music; Quality "Hotels and restaurants"near by; nonresidential area. Saturday night events. NEW GUESTS reservations Required: email nwxchange@comcast.net w/ names and date please. Orientation & Info will be sent by emaile to you. *Single men can attend only when sponored by an attending couple with reservations.
Swinger Clubs - USA Comfortable, Friendly, Stylish Swinger Club
Seattle,Washington

www.NWXchange.com
---
A Private Social Club For "Bi & Beautiful" Women and the men that love them.
Swinger Clubs - USA private social club
Seattle,Washington

www.lovelounge.net
---
Nightshift-nw the northwest's hottest couples only dances in the Portland, OR - Vancouver, WA area. Entertaining the thought of swinging or already in the lifestyle, Nightshift-nw dances are a great way to meet other like minded couples. Dirty dance, flirt and have a fun evening. Nightshift-nw has a cash bar, professional DJ, hotel setting (for those private after dance parties), dance floor, no pressure environment. Join us at one of our dances! For more information visit our website at www.nightshift-nw.com or Email us at dance@nightshift-nw.com
Swinger Clubs - USA Couples Adult Dances
Vancouver,Washington

www.nightshift-nw.com
---
We are a brand new on-premise club in Pierce County. We are located in a beautiful setting with a cozy lodge and a comfortable, welcoming environment. Check us out and see for yourself!
Swinger Clubs - USA Club
Pierce County,Washington

www.aspasiaresort.com
---
Frisky Business NW is an off premises adult couples dance club. Dances are held on the second Saturday each month at a location in Lake Oswego, Oregon. There is a no-host bar, and hors'douevers, coffee, ice and water is complimentary. Frisky Business NW's mission is to provide our members and guests with a fun and exciting atmosphere to get together to dance and socialize with old friends and meet new friends in the Portland-Vancouver area. Misty Mountain Music DJ's will play the music you want to hear and dance to, and they take requests. We hope you will bring your friends and join us. And, be sure to get your reservation in for New Year's Eve with Frisky Business NW. We are the only dance in the Portland area on December 31st! Check us out on the Web. Area Served: NW Oregon & SW Washington
Swinging Couples off premises swinger club
Lake Oswego,Washington
Swinger's dance, adult dance, lifestyle dance, dance club, swinging lifestyle, party, dirty dancing, sex, erotic, frisky business, sexy, nudity, social club, sex club,
www.friskybusinessnw.com
---
Record(s) 1- 10 of 10
Washington Swinger Parties by City
Swinging, sometimes referred to as the swinging lifestyle, is "non-monogamous sexual activity, treated much like any other social activity, that can be experienced as a couple."[1] The phenomenon of swinging (or at least its wider discussion and practice) may be seen as part of the sexual revolution of recent decades, which occurred after the upsurge in sexual activity made possible by the prevalence of safer sex practices during the same period. Swinging has been called wife swapping in the past, but this term has been criticized as androcentric (taking a male-oriented point of view) and inaccurately describing the full range of sexual activities in which swingers may take part.
Washington Swinger Parties by City
---