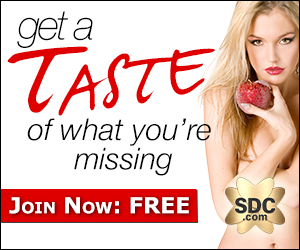 >
sdc.com
Swinger sex parties, orgies, fetish & BDSM clubs, party naked with sexy cheating wives.
[Memphis] Off-premise club. Couples and singles welcome. Site offers public chat room. BYOB.
Swinger Clubs - USA club
Memphis,Tennessee

www.discretionsmemphis.com
---
[Nashville] On-premise, upscale club. Wednesdays reserved for fantasy/fetish party with leather vendor available. Frequent discounts for theme attire. BYOB. 21+ years, membership required.
Swinger Clubs - USA club
Nashville,Tennessee

menagesclub.com
---
[North central] On-premise club for couples and single ladies. Cost includes overnight accommodations and breakfast. Site offers several ways to contact the owners. BYOB. Membership required
Swinger Clubs - USA club
North central,Tennessee

hometown.aol.com/nsynq3/myhomepage/index.qp
---
TSC Has been in Nashville since 1980..For couples, single men and single women. Located at 910 division street in downtown nashville.BYOB, 8 private rooms, 2 group rooms and a couples only area with a great view of the downtown area.. 615 244-2438
Swinger Clubs - USA great swinger club
NASHVILLE,Tennessee

www.thesocialclub.com
---
Tennessee's Newest, Hottest & Most Attended Adult Social Parties. The hottest lifestyle members in over 6 states comes to party at Xchanges.
Swinger Clubs - USA Social Party
Knoxville Area,Tennessee

www.tn-xchanges.com
---
TN Elite is the biggest, wildest, and most popular adult alternative lifestyle/swingers club in East TN. TN Elite is more than a party with an erotic twist, it is a sexually charged atmosphere where you can fulfill your wildest fantasies and desires.
on premises swinger club
Knoxville,Tennessee
Knoxville Swinger Club
www.tneliteclub.com
---
Genesis Club * The largest, most elite, private club in the mid-south area for distinctive open-minded couples and singles, 21 years of age and older. * The perfect, no pressure atmosphere for those who are curious about meeting, chatting, flirting and dancing with other open-minded adults. * Catered to the wants & desires of our members. We listen to your suggestions and strive to always give you the best experience possible! * Our entire staff is at your disposal to assist you in any way. We'll give you a tour, introduce you around and make sure your visit is memorable.
Swinger Clubs off premises swinger club
Memphis,Tennessee
If you're looking for the biggest hottest parties then look no farther than Genesis as we continue to hold the largest parties here for the sexiest couples in West Tennessee!!Come out and see why everyone is choosing Genesis for the HOTTEST place to be every weekend!We want YOU to have fun and enjoy yourselves to the FULLEST EXTENT POSSIBLE!Genesis is the place to get wild if you want, or just relax and take it all in. Either way, I'll bet you'll have a great time with all the music, dancing, and very friendly people!Are ya ready to meet people who love to party and have fun?We have a live D.J. playing the best mix of tunes anywhere!You must be 21 years of age or older to enter.This party is B.Y.O.B., with set-ups and munchies provided.Genesis is a party atmosphere beyond your wildest imagination.We are always willing to answer any questions you may have. Just stop at the front desk and request any information, or simply ask for a host couple or management and we will be more than happy to help answer any questions you may have.Genesis Club is a private party for couples and singles to meet and greet. The party is from 8pm til 2am on Saturdays.If you enjoy a party-atmosphere with great music, dancing, laughing, and getting to know one another, then you're gonna LOVE us!We offer a NO pressure environment.Genesis Club - There Is No Other Place Greater!
www.genesisclubmemphis.com
---
Record(s) 1- 7 of 7
Tennessee Swinger Parties by City
Swinging, sometimes referred to as the swinging lifestyle, is "non-monogamous sexual activity, treated much like any other social activity, that can be experienced as a couple."[1] The phenomenon of swinging (or at least its wider discussion and practice) may be seen as part of the sexual revolution of recent decades, which occurred after the upsurge in sexual activity made possible by the prevalence of safer sex practices during the same period. Swinging has been called wife swapping in the past, but this term has been criticized as androcentric (taking a male-oriented point of view) and inaccurately describing the full range of sexual activities in which swingers may take part.
Tennessee Swinger Parties by City
---