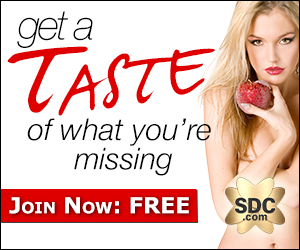 >
sdc.com
Swinger sex parties, orgies, fetish & BDSM clubs, party naked with sexy cheating wives.
[Baltimore] Off-premise night club for couples and single ladies. Full bar. Site lists benefits of membership, but membership is not required.
Swinger Clubs - USA club
Baltimore,Maryland

www.secretrendezvous.net
---
[Port Deposit] Over 20 play rooms including theme rooms, hot tub, showers, and bartending staff (BYOB). Site includes FAQ and events calendar. 21 years, members only.
Swinger Clubs - USA club
Port Deposit,Maryland

www.theprivateaffair.com
---
Marylands ONLY Lifestyle Off Premise Club.
Swinger Clubs - USA Off Premise Club In Maryland.
Baltimore,Maryland

www.tabulife.com
---
Are you a swinging boater? Are you a boating swinger? Are you a boater who is just interested in the swinging lifestyle? If you are any of these things then you have probably discovered by now how difficult it can be to meet other boaters who enjoy exchanging intimacy as much as you do. The Chesapeake Bay is a hot spot for swinging, swingers, and lifestyle related activities - home to many friendly people who enjoy sharing intimacy with others through lifestyle related activities. Likewise the bay is a favorite location or destination for any boater with a true love of the water.
Swinger Clubs - USA Swinger Club
CHESAPEAKE BAY,Maryland

www.swingingboaters.com/
---
Привет Пидорас!!!
Swinger Clubs - USA on premises swinger club
Capitol Heights,Maryland

www.whispersafterdark.com
---
Record(s) 1- 5 of 5
Maryland Swinger Parties by City
Swinging, sometimes referred to as the swinging lifestyle, is "non-monogamous sexual activity, treated much like any other social activity, that can be experienced as a couple."[1] The phenomenon of swinging (or at least its wider discussion and practice) may be seen as part of the sexual revolution of recent decades, which occurred after the upsurge in sexual activity made possible by the prevalence of safer sex practices during the same period. Swinging has been called wife swapping in the past, but this term has been criticized as androcentric (taking a male-oriented point of view) and inaccurately describing the full range of sexual activities in which swingers may take part.
Maryland Swinger Parties by City
---