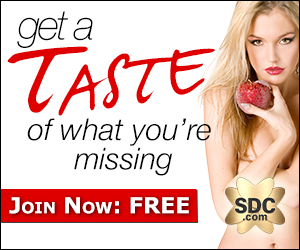 >
sdc.com
Swinger sex parties, orgies, fetish & BDSM clubs, party naked with sexy cheating wives.
EDEN a little bit of paradise in Hawaii The Eden Group provides events and activities for adults interested in the swingers lifestyle. We're a fun loving group of people who enjoy each other's company, and we welcome friends from the poly, naturist, and fetish communities. if you're brand new or curious as to what swinging is all about, we encourage you to attend one of our strictly social events, so you can meet others who share your same interests and you can have the chance to have any questions answered
Swinger Clubs - USA off premises swinger socials
Honolulu,Hawaii

www.eden808.com
---
Rainbow Group Hawaii is an established group of like-minded, intimate friends located principally in Honolulu, Hawaii, USA, as well as on the outer Hawaiian Islands. We host regular BYOB hotel parties for the benefit of members and guests.
Swinger Clubs - USA off-site swingers club
Honolulu,Hawaii
Swingers clubs, sex parties, lesbian sex, bisexual, Asian, black, white, bi-racial, polyamory, casual encounters, hotel parties, orgasm, open and accepting, Honolulu, Hawaii, Waikiki, naked, nudists, free love, etc.
RainbowBridgeGroup.org
---
Oahu Sun Club - The island's only nudist Venue
Clothing Optional - USA nudist club
Honolulu,Hawaii
Hawaii nudist, topless, naturist, hawaiian, nude, nudism, naked, Oahu, honolulu, waikiki, paradise, maui, big island, nude cruise, honolulu, diamond head, kuai, clothes free, topfree, freedom, clothing optional
www.oahusunclub.org/main.htm
---
Record(s) 1- 3 of 3
Hawaii Swinger Parties by City
Swinging, sometimes referred to as the swinging lifestyle, is "non-monogamous sexual activity, treated much like any other social activity, that can be experienced as a couple."[1] The phenomenon of swinging (or at least its wider discussion and practice) may be seen as part of the sexual revolution of recent decades, which occurred after the upsurge in sexual activity made possible by the prevalence of safer sex practices during the same period. Swinging has been called wife swapping in the past, but this term has been criticized as androcentric (taking a male-oriented point of view) and inaccurately describing the full range of sexual activities in which swingers may take part.
Hawaii Swinger Parties by City
---